Associate College ID with Papercut/Gatorprint
Before you can use copy machines located on campus, you will need to associate your NTCC ID with Papercut/Gatorprint. The process is quick and easy and only has to be done once, unless you lose or damage your ID. Once you associate your card on one copy machine, you will be able to log into any copy machine Collegewide by simply tapping your card to the reader.
Warning
You MUST complete the process from start to finish in approximately 75 seconds. If you do not complete it in the required timeframe, you will not get the success message at the end and will be back at the main screen for the copier. If this happens, you must complete the entire process over again.
Step-by-step guide
Tap your student ID card to the student copier reader located to the left of the display screen. There should be a red light visible where you should tap your card.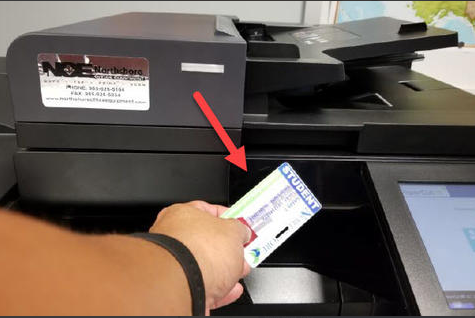 At the prompt to enter your NTCC email username and password, enter everything before the @ sign in your NTCC email (i.e. johndoe) and your NTCC email password. Please note, that the username is not case sensitive, but the password is.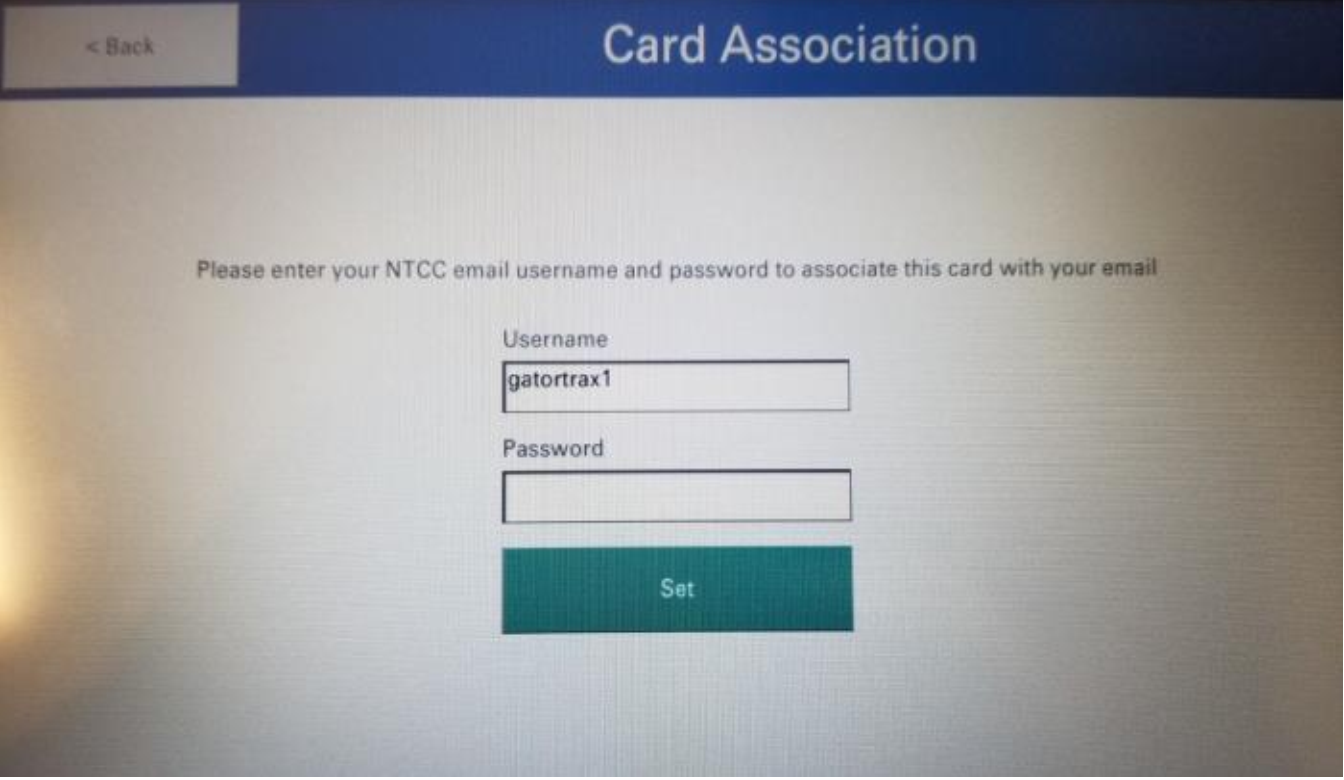 You will then see a message stating "Your card has been associated with your user account." You can now log into any copier Collegewide just by tapping your card. If you did not receive the "Your card has been associated with your user account" message, you did not enter your username and password quickly enough and must start the process from the beginning.